BATTLE DIARIES: Playing in a Split-a-Case Tournament
BATTLE DIARIES: Playing in a Split-a-Case Tournament – by Elijah Douresseau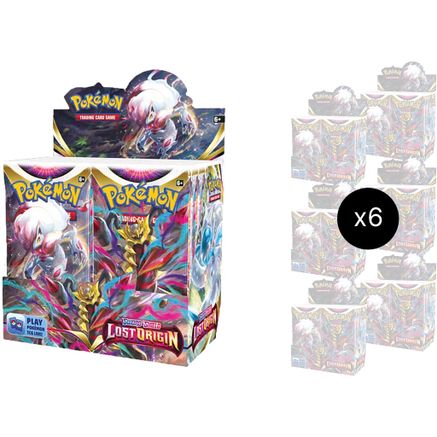 I played in a split-a-case (SAC) Sunday. Figured I'd share the match-by-match action I encountered, in a greater attempt to practice in high-stakes scenarios for the San Diego regionals early next year.
A SAC is one component of Covid-era programming stores utilized in the absence of sanctioned Play! Pokémon events. Along with $1k prize money tourneys, SACs give players an opportunity to duke it out for a majority share of a case of booster boxes. A case is the retailer-sized order stores place with product distributors to sell individual booster packs. A booster box doesn't get distributed individually. To take advantage of bulk and wholesale pricing, most distributors sell a "case" of six booster boxes to stores. This is what we played for.
A lot of stores putting on this event need a certain amount of support to award booster boxes. As a result, admission pricing tends to be a little higher for these special events. And the extent of prizing, a case of six boxes, is ultimately contingent on player turnout. This means awarding the full case is not guaranteed and needs around 30 players to solidify the entirety of the sextet. Top cut splits the case once winners are determined.
My event was swiss, best of three rounds at 50 minutes per round. No Lost Origin cards.
The tournament provided great practice conditions for a regional, seeing as the circumstances would mostly be identical to the premier event. Nine Trainers showed so we played four rounds, still getting an informed picture of how our decks fare in an ultra-competitive environment of tier 1 and 2 variations.
I used my Blaziken VMAX and Zeraora V Rapid Strike box deck. It has been one of the few lists I've kept up for over a year because its sniping mechanics still manage to be effective across two seasons of shifting standard formats. The Rapid Strike battle style seems to be the most resilient, allowing Urshifu VMAX to resurface in some spice occasionally.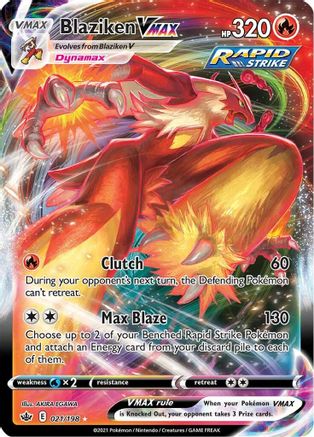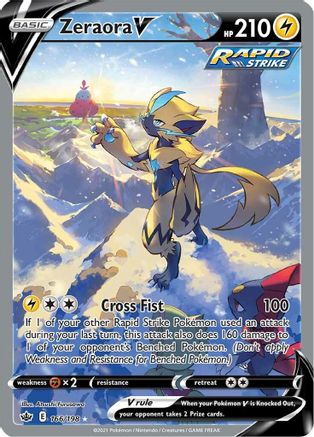 I was prepared to take crucial sniping knockouts, despite many lists playing a Wave Veil Manaphy, and the combination of my deck's champions can force a 7-prize game for my opponent. Most importantly, I've been piloting this deck for a long time now. I felt good about using it and maneuvering it to keep up in the trickiest of game situations.
My matches were as follows (by round):
Round 1 – Bye
With nine of us showing up, that meant someone was going to sit out a round. If I had to get a bye, I was happy it was the first round and not a result of losing consecutive matches. I had to take the win and was technically off to a decent start for my standings.
A higher stakes tournament like this had a strong judge presence. We had to submit decklists and disputes had to be resolved by the judge. She did not quite allow me to scope out the competition as the other matches went underway, but I got to observe from a distance. This is one of the few, if any, advantages of getting a bye. It gives you a chance to take a strategic breather.
Round 2 – Palkia VSTAR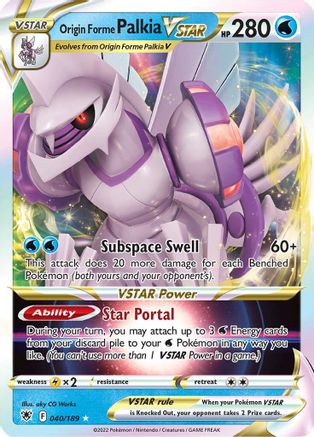 I generally feel fine about my Rapid Strike box going against Palkia. It ohkos my Blaziken VMAX pretty badly, but my Zeraora V also has weakness on the deck's star. Rapid Strike box needs a five-Pokémon bench to run at full tilt, so the larger strategy was to trade smaller knockouts for bigger ones.
We both had slightly slow starts for the first game. I was able to set up a little sooner but had trouble setting up my Zeraoras without them being Bossed to the active position too soon. Lost the first game and was able to set up more efficiently for game 2, but I could only soften up my opponent's side for most of the match. We eventually both got down to just two prizes before the final Boss's Orders took care of my last Zeraora.
Round 3 – Mew VMAX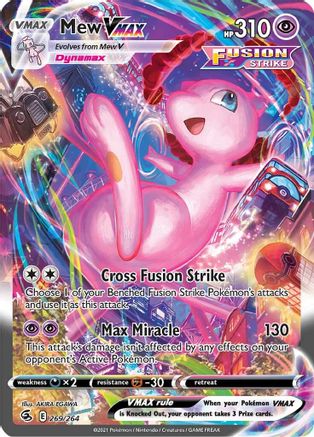 You can never be 100% comfortable in a Mew matchup, but my Rapid box had plenty of experience taking down the draw-heavy list. Between Path to the Peak and Genesect's fire weakness, I can usually stack the odds in my favor. Heck, I added one more Boss for this very purpose, to battle around the Mews and pick off the Genesects during key turns.
Both matches were close, yet again, but Mew VMAX is always going to have some means to draw into what it wants to play. If it wasn't the stadiums we were playing and bumping every turn, my opponent's dice rolls for Cram-o-matic were clutch for the two matches that came down to the wire.
Round 4 – Mewtwo VSTAR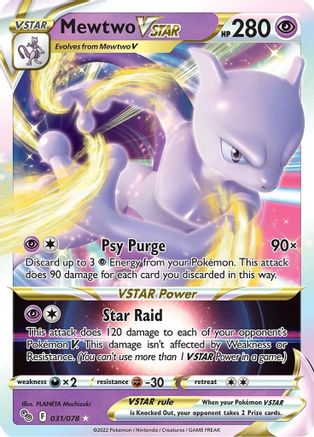 I knew I was going to have to use my snipe and spread-resistant Manaphy for this matchup. Mewtwo's Star Raid VSTAR Power is a great two-hit solution that can make any multi-prizer card crumple in a heap. I had not seen the baby Gardevoir acceleration engine in person much, but the Shining Arcana ability was a sensible way to get plenty of energy on the board for Mewtwo's attack ammunition.
My acceleration engine was faster though – at least in game 1. I not only got the energy I needed to start unleashing attacks on my second turn, but I was also able to outmaneuver the rate at which my opponent was able to set up his Gardevoirs and enter his Mewtwos into attacking position.
Game 2 went to time. His Temple of Sinnoh went unchallenged for several turns. And his Gardevoirs set up very quickly after one Kirlia's Mirage Step attack put three other Kirlia's on the bench without needing to evolve them from Ralts. The best I could do was knock out the Gardevoirs with the most energy attached to them, to keep Mewtwo's Psy Purge attack from doing ohko damage. We ended up tying, but since I won the first match in the best of three series, that made me the ultimate victor.
Winners Circle
I went 2-2. Not stellar. The lone 3-1 Trainer ended up getting first place. The Mew deck. Ugh…amirite?
I believe I got 6th or 7th in the final standings. But I felt good about my practice for the San Diego regionals. I thought through my moves, sequenced them appropriately, and was level-headed for most of my matches' turning points. It was not over until it was over, and my Rapid box played the way it was designed to be played. No donks and no outright losses. Blaziken and Zeraora, I'll always choose you both. Plus, the judge gave me props for having the most creative decklist present. So the ego got a little victory as well.