Packing Your Trainer Bag For The Big Tourney
– By Elijah Douresseau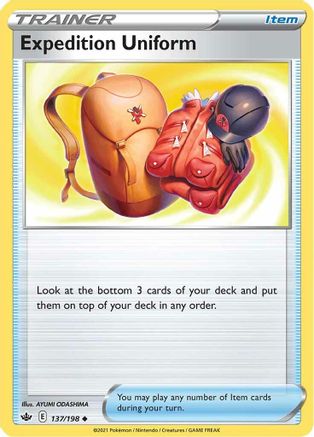 The '23 Pokémon TCG and VGC Championship season is upon us! It is full-fledged and updating to include even more dates and destinations for what feels like will be a stacked events window.
That thing you're smelling in the air? It's the renewed spirit and determination of Trainers far and wide to make something of themselves in the great CP race. Thousands of Trainers are making their plans, and checking them twice, to play in Regionals around the country and around the world. In turn, plenty of players in your local communities are also hungry to get scores of games under their belts. They're looking to break in the dimensions of their next prized list that will storm the premier competitions.
If you're anything like me, you're into practicing and simulating more than one component of the bigger Trainer contests. I'm also a foodie, and as such, I have a mind to worry about not only the decks I use in high-stakes events but also the provisions I carry along to help make sure I'm in the right headspace for my games. I'll be covering my ideal bag of sugar, salt, and spice, along with the playing materials you should have extra of if you'll be in a marathon of a tournament. But before any of that, let's cover your bag choice.
Paper, Plastic, or REI?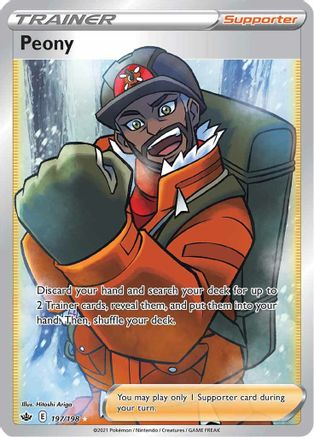 In my five years of playing mostly competitively, I've gone through several bag types that have evolved with my overall commitment to being the best Trainer I can be. I started out with a drawstring bag, then a fancy drawstring. I'm now using a full-on backpack for my league and event travels.
Quick disclaimer: these suggestions I'm about to make for anything in this piece won't make for a prescriptive guide. That is, applying any of this info to your player profile won't guarantee that you're going to Worlds. But you can at least be comfortable and less distracted about the small things, so you can use all of your brain power for the games at hand. Plenty of people have won competitions without these resources, so take the stuff you feel will work for you, and by all means, toss everything else away.
My High Sierra bag works well for me. There are two major compartments for my decks, playing mat and trading albums. I also have enough zipped pockets for miscellaneous items of varying sizes. And room for snacks. I got two bottle holders on both sides and even a built-in USB cable that I've never been desperate to use before, but I guess it's cool that it is there.
The high-functioning backpack is ideal for a three-round tourney or a nine-round one, mostly because you can fit a lot more in there than your cards. You want to think about the things you'll need for the day, whether in an emergency or to prevent an emergency. This can include a pen and pad, an extra box of sleeves (you can end up putting one set through a lot of wear and tear in a Regionals space, or a deck check has determined that your first selection is not allowed for play), a power bank/phone charger, even a mini first aid kit.
On the card/deck front, I try not to have a lot of extra cards in my deck boxes if they aren't currently in a deck. I just want to be able to pull out my deck and start playing, if need be, to minimize even the most innocuous of distractions that can trip up my observing, sequencing, and strategizing headspace. One of my smaller compartments usually holds a few alternative cards for each deck, the ones I'm not sure about, but could be the effective tweak I need to make my lists more balanced. Of course, this revelation needs to occur before you submit your decklist for events. There are no list changes once round 1 starts.
Foodage and Other Helpful Contents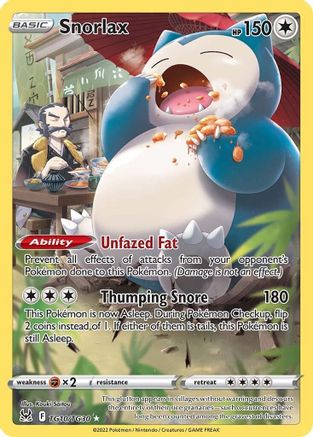 I mentioned a first aid kit a moment ago, but you gotta think about your backpack as one big medical kit, or a utility belt, rather, that will have most of the essentials you need to manage small jams and big ones. This is all an exercise in being sufficiently prepared for the likes of a long hike that takes a physical, mental, and emotional toll on your body. You never want to feel like you're in sore need of something so much that it throws you off your game and creates risk for misplay – especially when each game matters in a Regionals setting.
Food-wise, I try to keep things simple and full of nutrition. For the bigger, five-round minimum events, it really all starts with a good night's rest and a moderately generous breakfast, to establish a strong base for the day – because zombies don't win first place.
In my snack compartment, I usually keep a couple of granola or protein bars, and a fruit and nut assortment handy. These are snacks of substance and the combination of salt, sugar, protein, and carbs help keep me satisfied, amidst an attitude to stay properly hydrated throughout the day. I will also keep one packet of Gatorade Zero or Propel around, in case I need a stronger jolt of rehydration.
You can totally get more substantial food to satisfy your hunger. That slice of pizza or rice bowl can bring a lot back from the dead. Just be careful not to over-indulge. You never want to lose a game because you're uncomfortably digesting your food or you're in too much of a food coma to think straight.
In the health compartment, I always have a travel-sized bottle of hand sanitizer sitting in the bag. Covid is an easy excuse, but even before the Pandemic, my hands always got a little grimy after a best-of-three series. I also want to reduce this dirt layer so it isn't always catching on my sleeves and shortening their lifespan of support.
Following the sanitizer, there are Tylenol and cough drops. Thinking about my game and my overall approach to my matches can be enough to work up a headache eventually. I don't want to just be at its mercy and hope it dissipates sooner than later. Pop your appropriate dosage and have one less thing throwing off your edge. Constant talking can develop a sore throat, which can then work up an inner fog that leads to a headache, so a few pieces of minor relief will never hurt.
Ready for your Trainer Day Journey?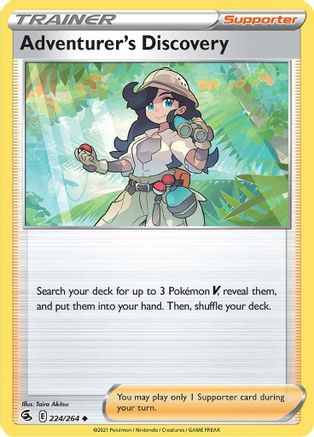 You are commanding your ship of Pokémon. Do what you feel is best. Admittedly, I'm wired to think along these lines of preparedness. Others may not be. And that's more than fine. It just is. Even if you believe in the optimal day pack, it may look different from the one I've cultivated. Just make sure you have what you need to help you play the fullest rounds you can, where you left it all out on that table, and – win or lose – you played the games you were supposed to play.
Tell us at TSN what's in your day pack for tourneys, big and small. What are your essentials? Are you constantly changing it up or you're all business when it comes to your provisions?
My sequel to this entry will be the game day rituals I go through to get me where I need to be mentally, to feel like I'm alert and playing actively.
Keep at those pack combinations, and may the shenanigans be ever in your favor.