BRACE FOR IMPACT! GETTING YOUR MIND RIGHT FOR THE 2023 STANDARD FORMAT ROTATION
BY ELIJAH DOURESSEAU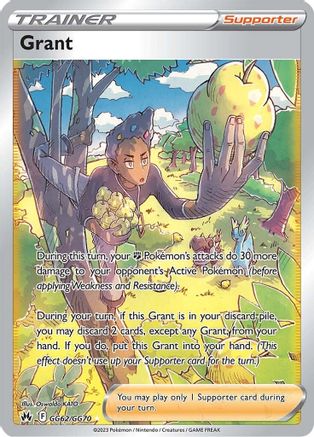 Another Pokémon season is coming to a close. Worlds is not super far away (hope the grinders trying to make it into this summer's main event do!), which also means standard rotation is fairly close. It technically is next month.
Most players feel rotation in one way or another. A lot of us are looking forward to a fresher meta scene. Some of us are anxious about losing key staples for most decks.
This rotation cycle feels big. It'll be the first rotation since the Pandemic. I don't have to tell most of you that the last three years have felt like seven. For anyone going to Portland Regionals, like myself, the rotation will also occur right before we face off in May. For a player of my caliber, who loves to play the spice and the rogue stuff more than anything, I'm excited to make decks from a new pool of standard cards.
Most who go to Regionals consider themselves competitive, in one way or another, so an event with such high stakes that is occurring so close off the heels of rotation makes for a lot to be unsettled about in the face of getting some CP.
WHAT ARE TRAINERS GONNA PLAY?!
If you are a high-competing Trainer, you practice primarily by learning the meta, largely among the top three tiers, and logging countless games and hours refining your decklist while playing these four to six decks.
The Scarlet and Violet base set presents a peculiar brand of head scratching because the set will essentially be untested as it integrates with our E-F-regulation cards. This means playing Portland could be a bit unpredictable. Lost Box loses a bit of steam. Lugia won't be as powerful and efficient as it currently is with the Powerful Energy. And generally searching for cards will change tremendously – as tool items, especially, will have their own card designation post-rotation.
I see this future landscape as scary but fun. At Regionals, there will be much more mystery to playing against nearly one thousand other peers in my division, something us hustling Trainers would rather not do. But it'll be cool to see some new deck recipes rise to the top of the heap by Sunday evening. Though I do think Lugia, Mew, Arceus, and the funkiest Lost Box lists will still be around in Portland. And just maybe…the other two battle styles will return. They're all battle-tested, and we players are going to lean into the best wisdom for these events: go with what you know.
There will be numerous deck variants featuring base set support. The most effective players are constantly updating or tweaking their lists.
I'll likely decide between Lugia and Arceus this time around. They're consistent attackers with tremendous tech features (probably didn't need to mention this), and they'll give a lot of primary deck champions great energy acceleration.
Let us here at tSn know how you're going to engage with the new meta scene after April, and may the shenanigans ever be in your favor.